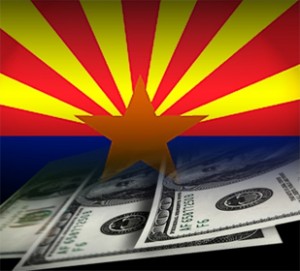 Five Arizona banks have tapped into a Federal Reserve programaimed at supplying liquidity to lenders of Paycheck Protection Program loan. Launched in April to help lenders increase their capacity to originate PPPloans, the Paycheck Protection Program Liquidity Facility, or PPPLF, has been alifeline for small community banks that wanted to continue to provide PPP loansto small businesses in need.
The 5 Arizona Banks receiving NEW MONEY are (1) Republic Bank ofArizona in Phoenix, (2) Arizona Bank & Trust in Phoenix, and (3) West ValleyNational in Goodyear, (4) Horizon Community Bank in Lake Havasu City and (5)Canyon Community Bank in Tucson.
Struggling AZ businesses need to apply quickly since the fundscan go in a day(s).
Most importantly, all these 5 Arizona banks are required toaccept NEW CUSTOMERS!
Thanks to Phoenix Business Journal, 5-26-20.