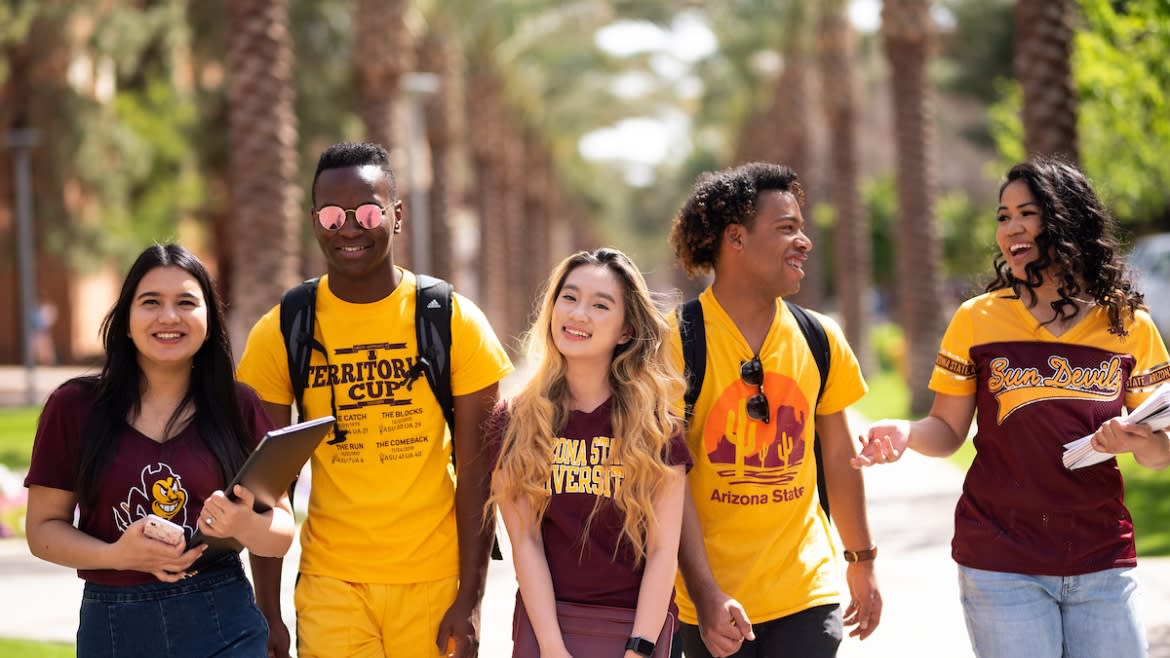 Arizona State University has been ranked in the top 10 "Best Buy" public schools in the 2021 edition of the Fiske Guide to Colleges, the only Arizona school to make the list.
Now in its 37th edition, the Fiske Guide provides an annual snapshot into more than 320 public and private colleges and universities across the country, ranking the institutions for academic excellence and value for the cost of tuition. ASU shares the distinction with, among others, the University of Florida, the University of Iowa, the University of Washington and Texas A&M. ASU was also recognized last year.
The guide, which is widely known as a reputable resource for prospective students and parents, recognizes ASU for innovation and touts the university as a "national model of how to navigate the emerging demographics of U.S. higher education."
"ASU is proud to be an advocate and leader for higher education," said Mark Searle, executive vice president and university provost. "We understand that no two learners are alike, and are honored that the Fiske Guide recognizes the commitments ASU has made to provide flexible options to those who are interested in pursuing their educational or career goals through the university's nationally ranked programs."
ASU offers a wide variety of academic choices with more than 800 undergraduate and graduate programs from the university's 16 colleges and schools — along with access to top programs and award-winning faculty through ASU Online. The Fiske Guide highlights ASU's hands-on programs in the Ira A. Fulton Schools of Engineering; spotlights the "ambitious honors projects" at Barrett, The Honors College; and calls the School of Earth and Space Exploration a leading center for research in astronomy and astrophysics. The guide also identifies eight-strong programs at ASU:
• Architecture.
• Art.
• Business.
• Design.
• Education.
• Engineering.
• Journalism.
• Performing arts.
Source: Azbigmedia.com
New Home Sales Climb Back From COVID-19 Low in Metro Phoenix, Prices Expected to Climb Too