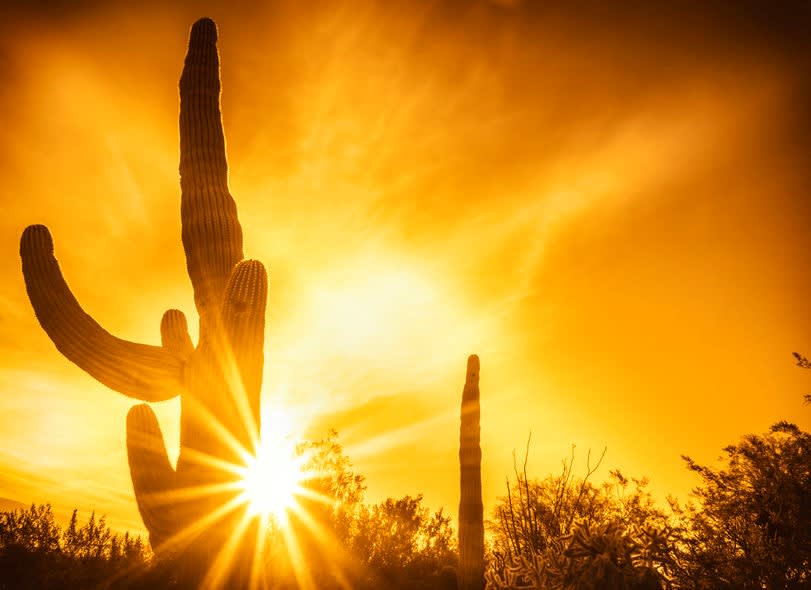 In 2020, Americans were on the move, but perhaps not to where you might expect. The key results of Updater's 3rd Annual Moving Destinations Report, which tracks American migration patterns over the past year, are as follows:
● Americans departed the largest, most densely populated cities in the United States and took to smaller cities.
● Southern states have been attractive destinations for years but spiked during the pandemic.
Moving destinations show trend to smaller cities
Not all cities are created equal. Therefore, Updater constructed an index – the Top Inbound City Report, Indexed by City Size – designed to reflect the increase or decrease in a city's residents based on each city's population. By analyzing each city's net gains and losses relative to its population, Updater revealed a host of smaller and warmer cities that increased their population materially during 2020.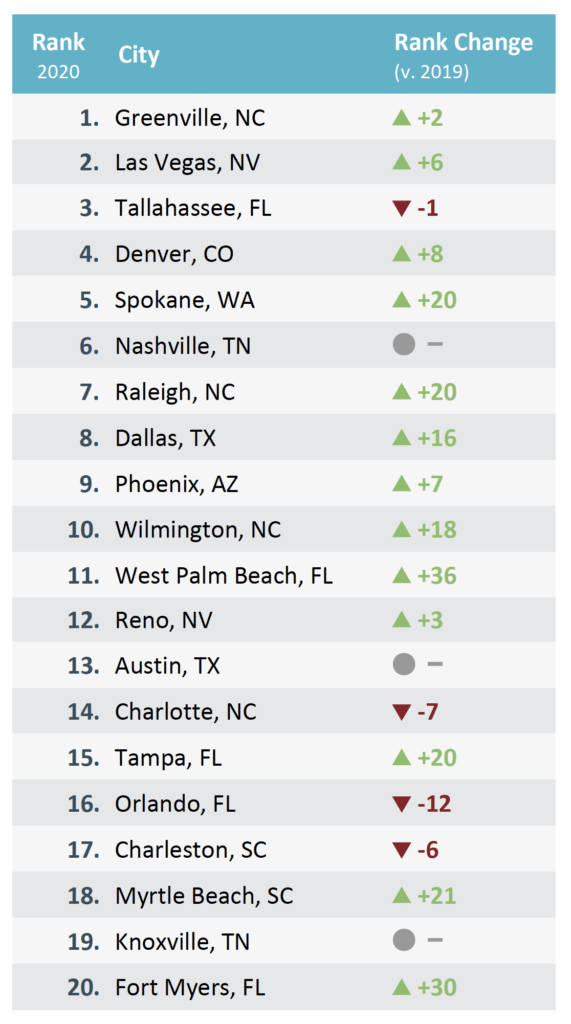 Highlights from the Top 20 Inbound City Report – Indexed by City Size :
● Three cities in Florida joined the top twenty list of moving destinations for the first time in recent years, making Florida the dominant state on the list with five spots in the top twenty.
● Two new North Carolina cities (Wilmington and Raleigh) joined the top twenty in 2020, making North Carolina the second most popular state on the list with four spots in the top twenty. Charlotte has been a regular on this list for years and often ranks as the most popular destination in North Carolina – its drop exemplifies the 2020 trend of small city growth.
● Seventeen of the top twenty cities (all but Denver, Spokane,and Reno) for inbound growth were year-round, warm weather cities.
● Smaller cities saw more extreme growth than large cities. Only two cities that rank in the top 10 by population size according to the U.S. Census – Phoenix and Dallas – appear on the Top 20 Inbound City Report – Indexed by City Size . Phoenix and Dallas represent the largest cities that also experienced material growth during 2020.
Source: Az Big Media